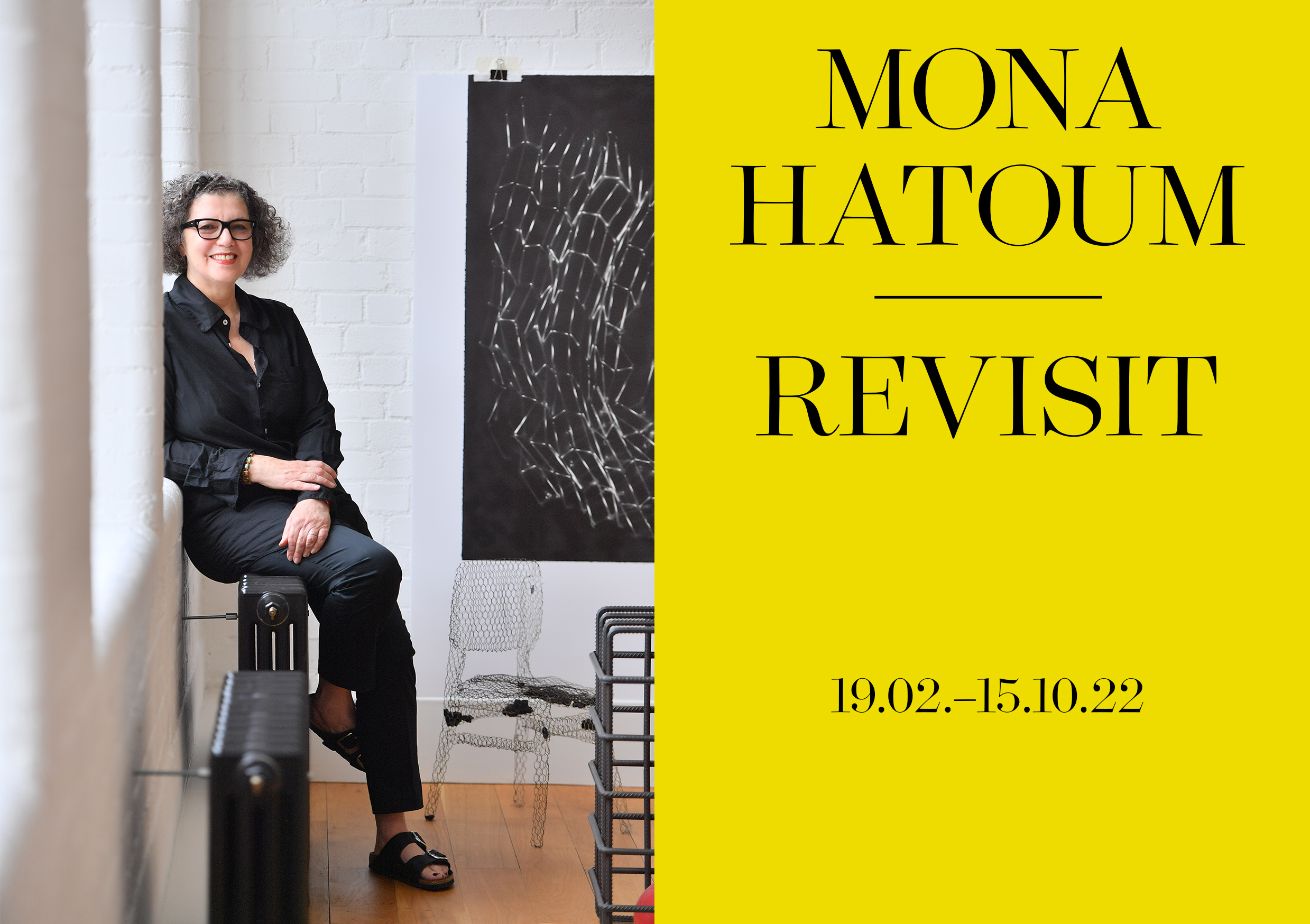 Program
Lecture with Mona Hatoum
During the spring and fall, we are presenting Mona Hatoum – Revisit, a solo exhibition with Mona Hatoum.

On Thursday, April 28, Mona Hatoum gave a lecture at Magasin III. The lecture was also live-streamed at Accelerator.
After the lecture it was possible to experience the exhibitions Mona Hatoum – Revisit and Elective Affinities, as well as the extensive archival artwork Deluxe Photo Book 1971–73 by Chris Burden.
The lecture is available online here.
---
Mona Hatoum was born in 1952 to a Palestinian family in Beirut, Lebanon. While she was on a short visit to London in 1975, the Lebanese civil war broke out and prevented her from returning home. She has lived in London ever since.
Since the early 1990s, Mona Hatoum has been regarded as one of the most important artists of our time. Through installation, sculpture, performance, photography, and video, she consistently explores issues of the familiar and the foreign, home and exile, memory and loss. Her multifaceted body of work plays on the tension between these states, as well as on their shifting boundaries. Through alterations in scale and the use of unexpected materials, an object that at first glance seems simply a household utensil can shift its associations to become a threatening tool. Hatoum applies such constantly mutable positions in order to question established truths and perceptions of the world. Her perspective is often that of the individual in relation to institutional structures and to their exercise of violence and power. These questions can be traced back to Hatoum's own experience of exile and alienation, but are nonetheless universal issues of rootlessness, alienation, and loss.