December 7, 2015
2016 Exhibition Program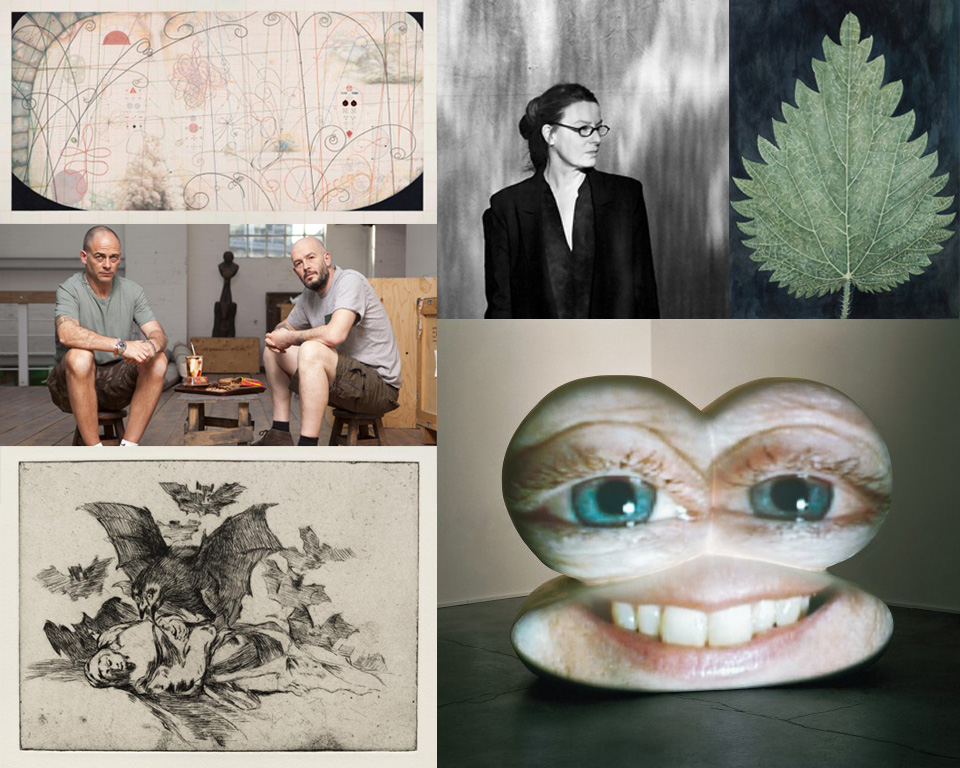 Magasin III
2016 Exhibition Program
Aether & Einstein
Christine Ödlund
Curator: Richard Julin
Feb 6 – June 5 and Sep 16 – Dec 11, 2016
Press preview: Wednesday, Feb 3, 12 – 2 pm
Read more
The Nature of Particles
Jake and Dinos Chapman & Francisco Goya
Curator: Tessa Praun
Feb 26 – June 5, 2016
Press preview: Tuesday, Feb 23, 12 – 2 pm Please note! New date: Wednesday, February 24, 12 – 2pm
Tony Oursler
Curators: Richard Julin, Tessa Praun
Sep– Dec 2016 and Spring 2017
With reservation for changes.
Program activities at Magasin III are mainly conducted within the framework of III ArtClub. Read more about III Art Club.
Collaborations x3
I:
Magasin III's current collaboration with Medelhavsmuseet (The Museum of the Mediterranean and Near Eastern Antiquities) began when they generously agreed to loan 25 Etruscan votive offerings to our exhibition Like A Prayer. The collaboration has also included a lecture and guided tours at both museums. These programs will continue during the exhibition's second season. On April 8th, Magasin III will participate in Medelhavsmuseet's series "An evening on…" exploring the theme worry. (Please note: the program will be held in Swedish.) The opportunity to visit both Magasin III and Medelhavsmuseet for a reduced price is valid through June 5, 2016. Read more.
II:
Magasin III will collaborate with Dome of Visions on an artist talk and concert by Christine Ödlund on Friday, February 26, 5-7pm. Read more about Dome of Visions.
III:
For the exhibition Disasters of War, Magasin III is borrowing 20 etchings from the collections of Nationalmuseum. Jake and Dinos Chapman's work Disasters of War, 1999 (on view in the exhibition Like A Prayer), is based on Francisco Goya's series of etchings Los Desastres de la Guerra, ca 1810-1823. Through a generous loan from Nationalmuseum, Magasin III is able to show a selection of Goya's original etchings together with a presentation of the brothers Chapman's body of work.
For press inquiries, please contact:
Lisa Boström, Communications Manager
Magasin III Museum & Foundation for Contemporary Art
bostrom@magasin3.com
+ 46 8 545 680 58