Program
From chaos to insight – in collaboration with Grafikens Hus and The Swedish Exhibition Agency
Talk #1 – On Collections – in collaboration with Magasin III
Date: Tuesday April 14, 2015 at 4-6 pm
Location: Magasin III
Language: English
How does one build a collection today, that is both in tune with the times and relevant for the future? What are good working models for making the collection an active part of the organization?
After the talk the exhibitions at Magasin III will be open 6-7 pm. Welcome!
In March of 2014 Grafikens Hus in Mariefred burned down to the ground. This extreme situation ignited many questions, among them how does one build a new collection today?
In collaboration with Riksutställningar (the Swedish Exhibition Agency), Grafikens Hus has organized four talks around these questions to take place during 2015. Among partners in this conversation series are Magasin III, Nationalmuseum, Marabouparken konsthall and Eskilstuna konstmuseum. International guests will be invited to reflect on these issues.
Participants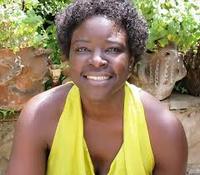 Elvira Dyangani Ose is Lecturer in Visual Cultures at Goldsmiths University of London and appointed curator of the eighth edition of Göteborg International Biennial for Contemporary Art 2015. Previously she held a position as Curator International Art at Tate Modern. She joined Tate in 2011, taking a leading role in developing Tate's holdings of art from Africa and its Diaspora and working closely with the Africa Acquisitions Committee. She is responsible for Across the Board (2012–2014), a two-year interdisciplinary project that took place in London, Accra, Douala and Lagos. She was also guest curator of the triennial SUD-Salon Urbain de Douala (2010), and the Artistic Director of the third edition of the Rencontres Picha. Lubumbashi Biennial (2013) and curator of Arte Invisible (2009–2010).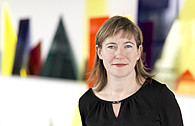 Annie Fletcher is currently Curator of Exhibitions at the Van Abbemuseum, Eindhoven, and tutor at De Appel, Amsterdam. She recently curated After the Future at eva International Biennial of Visual Art in 2012. Other projects include solo exhibitions or presentations with Sheela Gowda, David Maljkovic, Jo Baer, Jutta Koether, Cerith Wynn Evans, Deimantas Narkevicius, Minerva Cuevas, and the long term projects, Be(com)ing Dutch (2006-09) and Cork Caucus (2005) with Charles Esche. She was co-founder and co-director of the rolling curatorial platform If I Can't Dance, I Don't Want To Be Part Of Your Revolution with Frederique Bergholtz (2005-10). As a writer she has contributed to various magazines including Afterall and Metropolis M.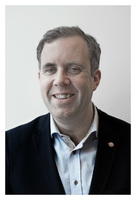 Anders Jansson is director and curator at MAN – Museum Anna Nordlander in Skellefteå since 2009. At MAN the collection consists mainly of contemporary Nordic artists with a focus on critical perspectives on identity and gender. Since his appointment there, Jansson has continued the museum's method development and helped to develop cross-cultural collaborations between artists, institutions and the general public.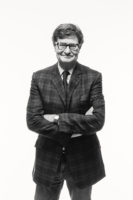 David Neuman is one of the founders and the director of Magasin III Museum & Foundation for Contemporary Art. After nearly 30 years the institution has evolved into one of Europe's leading venues for contemporary art and with it's collection created a major art museum. During his years at Magasin III David Neuman has created a number of important exhibitions with artists like Bruce Nauman, Agnes Martin, Fred Sandback, and also the Swedish artists Annika von Hausswolff and Lars Nilsson. David Neuman is affiliated professor in Art History at Stockholm University's education for aspiring curators. In 2011 he was awarded an honorary doctorate degree at Stockholm University.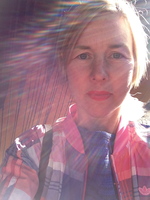 Nina Beckmann, director of Grafikens Hus since 2012, will moderate the series of talks From Chaos to Insight.