Gunnel Wåhlstrand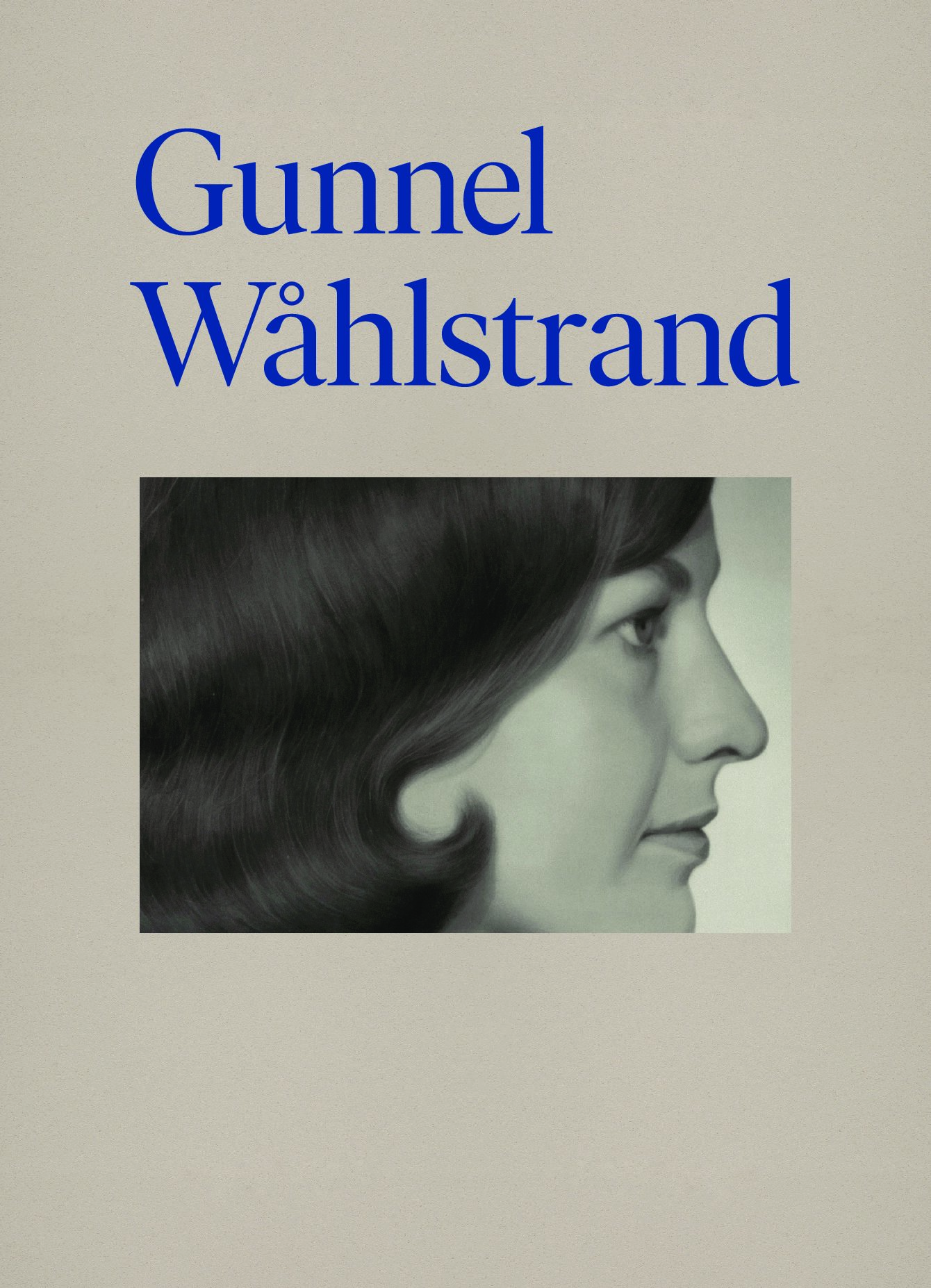 CONTENTS
Paradox, foreword by David Neuman, Museum Director Magasin III Museum & Foundation for Contemporary Art
The Art of Bereavement, original text by Lars Norén, Playwright and Poet
Through Time and Space, a conversation between Gunnel Wåhlstrand & Bronwyn Griffith, Curator of Collection Research and Senior Registrar Magasin III Museum & Foundation for Contemporary Art
---
Exhibition catalogue no. 45
No. of pages: 100, color, richly illustrated
Binding: hard cover, 260 mm x 360 mm
Graphic design: Stefania Malmsten, Malmsten Hellberg
Editors: Ellen Klintenberg Gedda, Jennifer Lindblad
Language: Swedish and English
Year: 2017
Publisher: Art and Theory Publishing
ISBN trade edition: 978-91-88031-44-0
ISBN museum edition: 978-91-983463-1-2
In 2017, the exhibition catalogue was awarded Swedish Book Art (Svensk Bokkonst).
Available for purchase in our museum entrance for 400 SEK (approx. 40 EUR)
---
EXCERPT
Through Time and Space, a conversation between Gunnel Wåhlstrand & Bronwyn Griffith
Gunnel Wåhlstrand had her breakthrough at her graduation exhibition at the Royal Institute of Art in Stockholm in 2003, and Magasin III has followed her ever since. Gunnel Wåhlstrand and Bronwyn Griffith, one of the curators of the exhibition, met in Stockholm on September 9, 2016 to talk about her education, her practice, and what direction her art is taking now.
Since most of your work has been inspired by family photos, let's begin at the beginning. When did you begin to have a stronger interest in creating art—was it at a particular age?
I had heard the term artist. That my paternal grandmother had become an artist in her later years, and that my mom's grand- mother was an artist—she'd gone to Valand [Art Academy in Gothenburg]—I'd heard those sorts of things. And my maternal grandmother studied art history… so there was an interest. But where I grew up, there were no books about art.
Where did you grow up?
Borås. I was born in Uppsala, and then we moved down to Borås. My father died when I was one year old, and we stayed there for maybe two more years before moving south to be closer to family. We have a family place in Strömstad, near the Norwegian coast, so we wanted to go over to that side. Summer is an incredibly important time for Swedes.
Where did you spend summers?
Strömstad—always, and it's still like that. It's synonymous with summer. My mom's parents lived there year-round, and all of the grandchildren and siblings visited. So it's kind of like a little village.
And this was the first summer you were there with your daughter, Turid? What was that like?
It hasn't really sunken in yet, that she's really here … but maybe that will come later. Or maybe it was natural for the next generation to come. It's the most important place for me.
What did you like to do when you were a child?
I played by myself most of the time, and of course I drew a lot—but not because I wanted to be an artist. That didn't occur to me. I mostly played make-believe, and I was incredibly self-sufficient; I took care of myself. I didn't need anyone to come and tell me what I should do and so on.
And when you went to the big cities? Did you go to museums?
We didn't travel anywhere. No. Art and music didn't exist. I found them later—on my own. Wait, that's not true! Mom played folk music, so I hung out with folk musicians in traditional costumes.
And approximately how old were you when your interest in art was awakened?
I just remember that I wanted to become a makeup artist; that was my big dream. When I was in elementary school I planned to go to high school and then on to beauty school. But you know, I was going to paint faces—so it's essentially the same thing.
Do you mean theater makeup or more like a beautician?
I wanted to be a makeup artist. But it was like I wanted access to beauty, I think, and not so much stage makeup. I spent a lot of time in front of the mirror, and I did makeup on others, changing looks and such. I was really into that. I can't really remember how the impulse to start pursuing art began. Everything was always about getting into the next school. I didn't think I would have a career as an artist … it was just, wow, I really want to go to that school, I want to get in, I want to succeed, and so my whole life was just about pushing toward a goal. And then you just move the goal forward. (…)